Deputy Registrar, Academic Affairs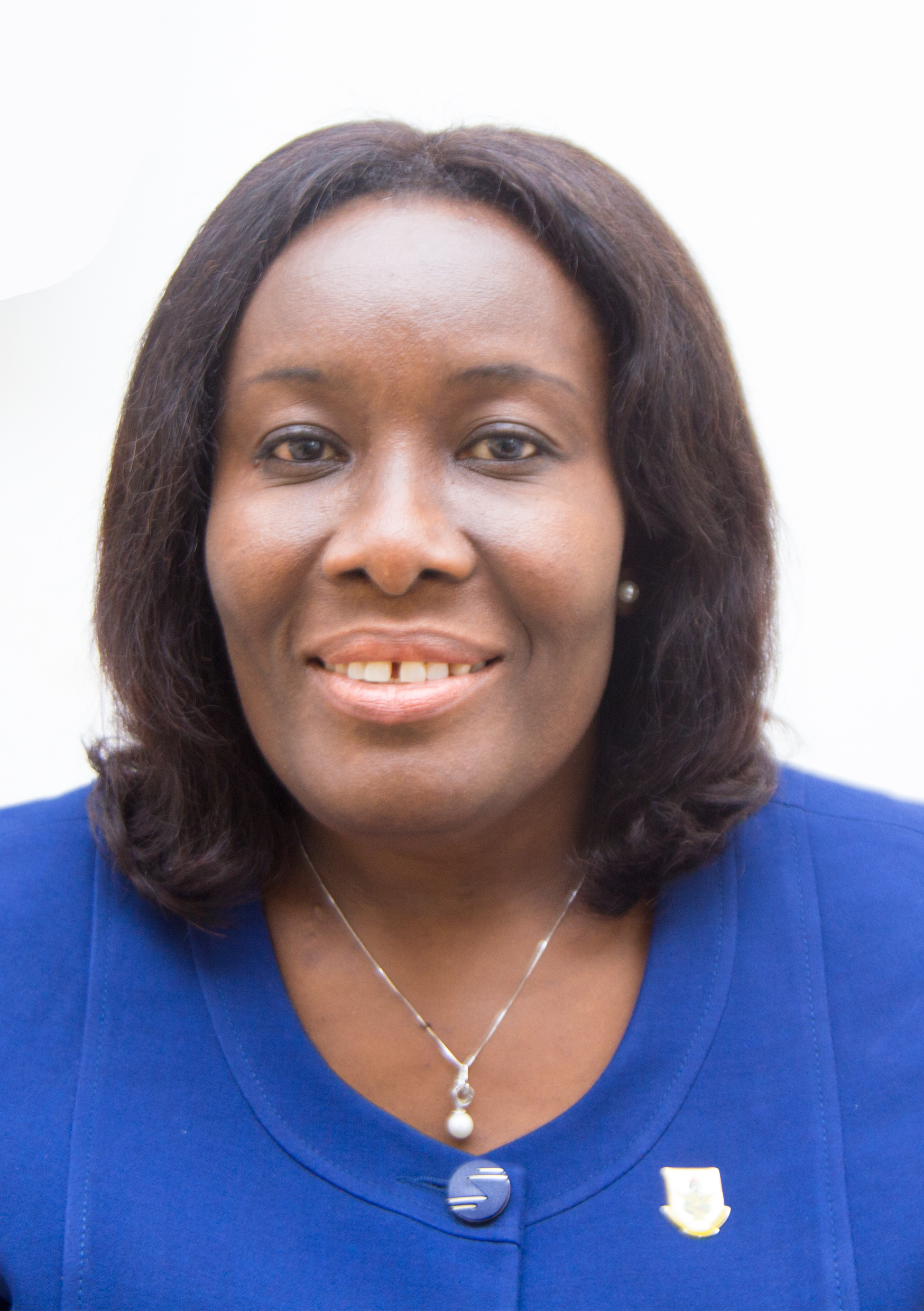 Mrs. Margaret Dzisi obtained both her GCE 'O' and 'A' levels from the Holy Child School, Cape Coast in 1980 and 1982 respectively. She then pursued Bachelor of Arts (English/Study of Religions) from the University of Ghana, Legon from 1982 – 1986. In 1989, she obtained a Master of Art in International Relations degree from the University of Salford in the UK. Mrs. Dzisi holds a certificate in Managerial Leadership Skills Development from MDPI, Accra as well as an Executive Master of Business Administration (Human Resources Management) from KNUST, Kumasi.
Mrs. Dzisi was appointed Assistant Registrar in the Registrar's Offices in 2000 and promoted to Senior Assistant Registrar and Deputy Registrar in 2004 and 2012 respectively. She is currently the Deputy Registrar in charge of Academic Affairs, KNUST. In the over 20 years she has worked in KNUST, her schedules have included Assistant Registrar in the Registrar's Office (2000-2004), College Registrar for the College of Agriculture and Natural Resources (2005 -2008) and the College of Science (2008 -2016).
Before her appointment as Assistant Registrar in 2000, she had worked with the Ghana Civil Service and the University of Ghana where she began her career in university administration.
Mrs. Margaret Dzisi is a seasoned University Administrator with many years of experience in university administration. As an Administrator, she has served as Secretary to several ad-hoc and statutory committees. These include Academic Board, Executive Committee, Senior Staff Appointment and Promotions Committee, College Board, Joint Council/Academic Board Honorary Degrees Committee and some high-level Search Committees. Mrs. Dzisi has participated in a number of workshops and training programmes, both locally and internationally.
She has at various times served as an External Assessor for both public and private institutions: Ho Technical University, Koforidua Technical University, University for Energy and Natural Resources, Sunyani, and the Catholic University of Ghana.
Mrs. Dzisi has provided support as a Resource Person/Facilitator for administrative training programmes and workshops for Senior Staff and Heads of the academic units of the University, as well as for affiliate institutions.